The Phoenix Ultimate Geek Smackdown (aka PUGS) has been one of the kickoff events at Phoenix Fan Fusion (formerly Phoenix Comicon) for over a decade, and it's a legendary amount of fun for both the debaters and the audience.
Sixteen contestants pair off to debate ridiculous topics they've never seen before. Winners face off against each other until only one flawless debater remains to claim the bizarre, custom PUGS trophy.
Sound like fun? Then join our email list to get updates on future events, and follow us on Instagram. You can also sign up to compete!
PUGS 2023 INFO
Congrats to Bree who took home the trophy for a second straight year! Will someone step up to dethrone her next year? WE SHALL SEE!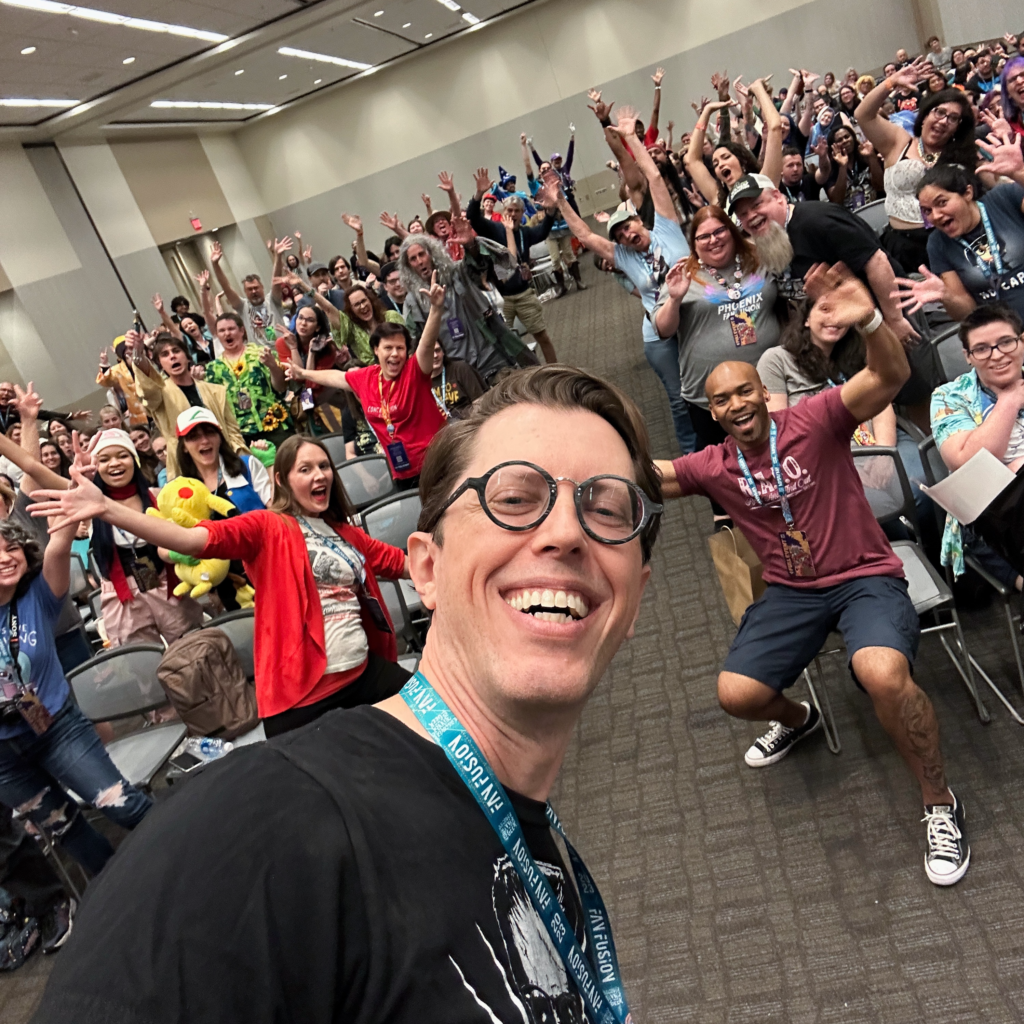 You think you're a geek? Maybe you know Boba Fett's middle name, or the specific yarn used to knit Freddy Krueger's sweater. Maybe you know twelve different colors of Kryptonite, or can diagram Mario and Luigi's family tree. But do you know all of the above without phoning a friend? If so, prove it!
Past questions include Who has bigger Daddy Issues, Batman or Luke Skywalker? And Who is the Better Bender, Aang or Bender from Futurama? It's utterly silly and a whole lot of fun.
See you there!